TA-DA it's here! New logo, new website, new WHP. Before I even get into what this all means, I need to thank the very best of the best, Katie Dutcher, who made all my dreams come true with this bomb website. And not only did she create this masterpiece while fielding countless texts, mockups, and questions from me- she also painstakingly taught me to use it. You guys… she made special videos for this helpless, tech-inept, visual learner. I'm so excited. And hopefully my clients will be too because this launch of the new site comes with cool stuff and there will be a giveaway on the WHP Facebook page!!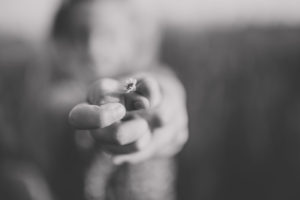 It's been a few years since Wolf House Photo became an actual "thing" and it's all very different from where it began. This passion of mine sort of evolved and shifted all while becoming more focused. Where I once offered a large variety of sessions (and truly loved it), I found there were some that allowed me to have more say and remain more connected to my work than others. I started to feel drained when I wasn't in creative control. Segue to that cliche quote,  "Find what sets your soul on fire". So I found it. Emotional photos. They breathe life into my tired, frazzled, mother-of-three, self. The keep me up until 4am when I know the baby will be up at 5. They bring tears or butterflies or laughter when claimed by their owners because they know it's the real deal. When I say emotional I mean photos with movement – both physical and in the soul. Raw moments where people are caught up in the present.
So it is for these reasons that I have shortened my session list (and added a few newbies). I will now be offering Engagements, Senior, Boudoir (new, and totes my fave), Fresh 48s, in-home lifestyle newborn sessions, Blog sets, and a few others. But wait! To all my faithful, amazing, beautiful return clients – I will still be holding set dates here and there for family mini sessions (usually spring and autumn) because I still have a serious love for those. I just will no longer be booking full family, maternity, newborn, or milestones.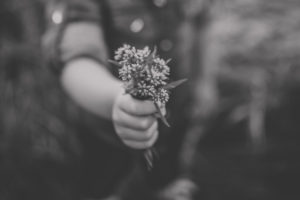 Onward and upward. My cool new website. I wanted something streamline and simple. But most importantly, I wanted to highlight my photo style so people know right from the get go what they're getting into. The best part, I think we'll all agree, is the booking calendar that will allow everyone to book their own mini sessions at the click of a mouse. That's right – no more me waiting on you, you waiting on me, email tech problems or trying to find out what dates are still available. Once the schedule has been announced (through email for those who signed up and through Facebook), you can go right to my website, check the calendar, fill in your info and boom. Done. Amazing. All that is left is to be on the look out for your invoice so you can pay your deposit. It's so magical I can hardly take it. Side note: I'll still be the one to book all other sessions and set up consultation times, but those mini session schedules became a monster.
For the record – my future blog posts will all be around 95% photos and 5% words. I let the blogging aspect get away from me on my last website because it became too overwhelming with shoots, editing, and three kids asking me every two minutes for snacks and to wipe their butts (usually not at the same time). Basically it became a chore and the last thing I need is another chore – slow pan to my giant laundry pile. So I'm keeping it light and cheering for less work and more play.   Because when a photo is worth 1000 words and you put a bunch of photos into a post, what else is there really to say?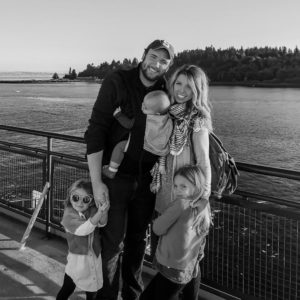 That's about it for now. Thanks to my rad past clients who have helped me build up this little passion of mine. And if we haven't worked together yet, send me a note! I'd love to hear your ideas.
From my people to yours, Happy Holidays! May 2018 bring plenty of love and adventure 
xxAndrea